WEBINAR – Count On Cooling – Heating & Cooling Synergies - Count on Cooling
WEBINAR – Count On Cooling – Heating & Cooling Synergies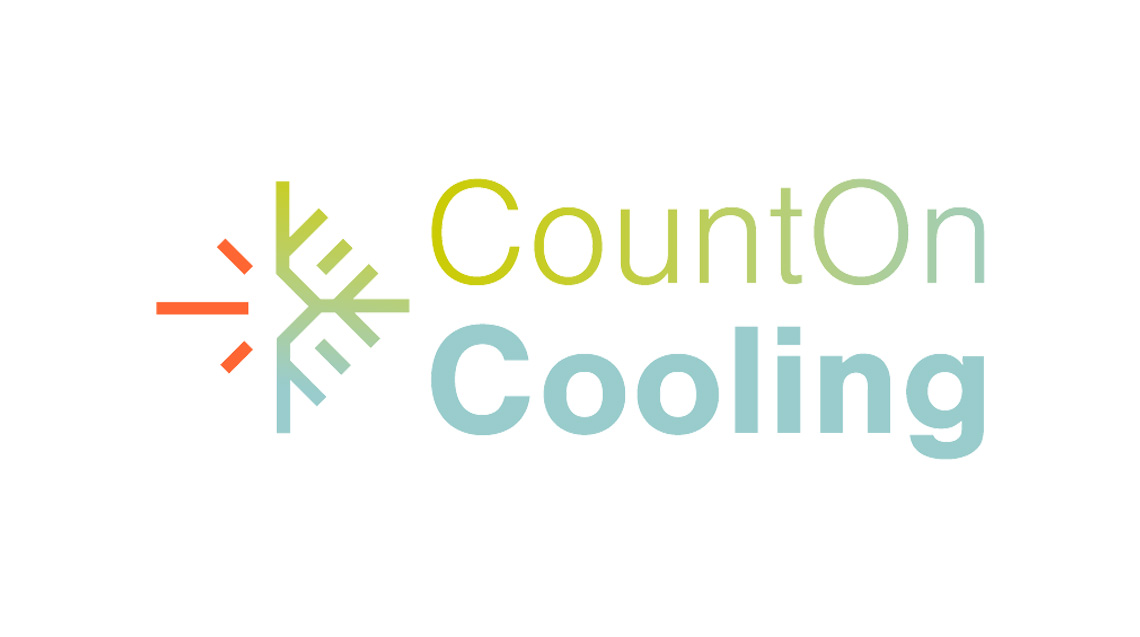 WEBINAR – Count On Cooling – Heating & Cooling Synergies
EPEE, representing the cooling industry in Europe, invites you to our #CountOnCooling Webinar focusing on the role of heating and cooling in the European Commission's Strategy for Energy System Integration. We will explore how an integrated approach to heating and cooling can boost energy efficiency improvements and drive the transition towards renewables, whilst
empowering consumers and providing demand side flexibility to the grid.
Greater uptake of efficient technologies like heat pumps, expansion of district heating and cooling networks as well as the adoption of practices like waste heat recovery can all help EU countries meet their Green Deal objectives. Experts from the European Commission, smartEn and the University of Stuttgart will share their insights on the way EU initiatives can help to promote such solutions as well as heating & cooling synergies more broadly.
PROGRAMME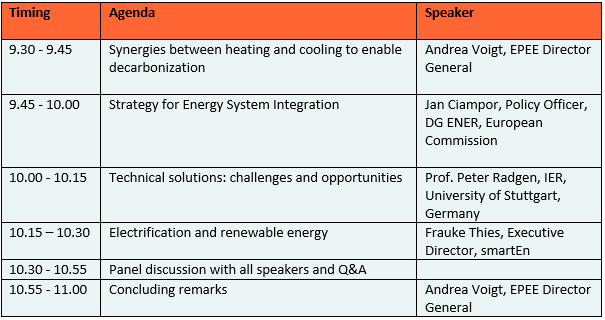 SPEAKERS' PRESENTATIONS 
Download the speakers' presentations here
MEET OUR SPEAKERS
Jan Ciampor, DG ENER, European Commission
Jan is a Policy Officer in DG ENER Unit C3: Policy and Financing. Jan is responsible mainly for Energy Efficiency policy in Heating and Cooling and Article 14 of the Energy Efficiency Directive. Before joining the Commission, Jan worked for a Ministry responsible for the implementation of the Energy Efficiency Directive in Czechia.
---
Prof. Peter Radgen, IER, University of Stuttgart, Germany 
Prof. Peter Radgen is the Director of the Graduate and Research School for Energy Efficiency Stuttgart (GREES). His research focuses on ration energy usage in industrial processes and in cross-sectional technology. His work aims to identify, evaluate and implement efficiency measures to drive a sustainable improvement. Prof. Radgen is the author of several national and international publications about energy efficiency.
---
Frauke Thies, smartEn
Frauke Thies is Executive Director of smartEn, the European business association for digital and decentralised energy solutions (formerly SEDC). By taking an integrated perspective on the interaction of demand and supply, the association engages in promoting system efficiency, encourage innovation and diversity, empower energy consumers and drive the decarbonisation of the energy sector. Frauke Thies is uniquely positioned to highlight the integrated approach needed to better match supply and demand in an increasingly renewable electricity system, and particularly with regards to the role of market players in flexibility.
Event Details
Date: 22/09/2020
Time:

9 h 30 min - 11 h 00 min

Event Category: Past events
Organizer
Name: EPEE

Phone:

+32 (0) 2 713 07 36

Email:

secretariat@epeeglobal.org