COP25 – "Doubling the Climate Benefits of the Kigali amendment by improving energy efficiency in the cooling sector" - Count on Cooling
COP25 – "Doubling the Climate Benefits of the Kigali amendment by improving energy efficiency in the cooling sector"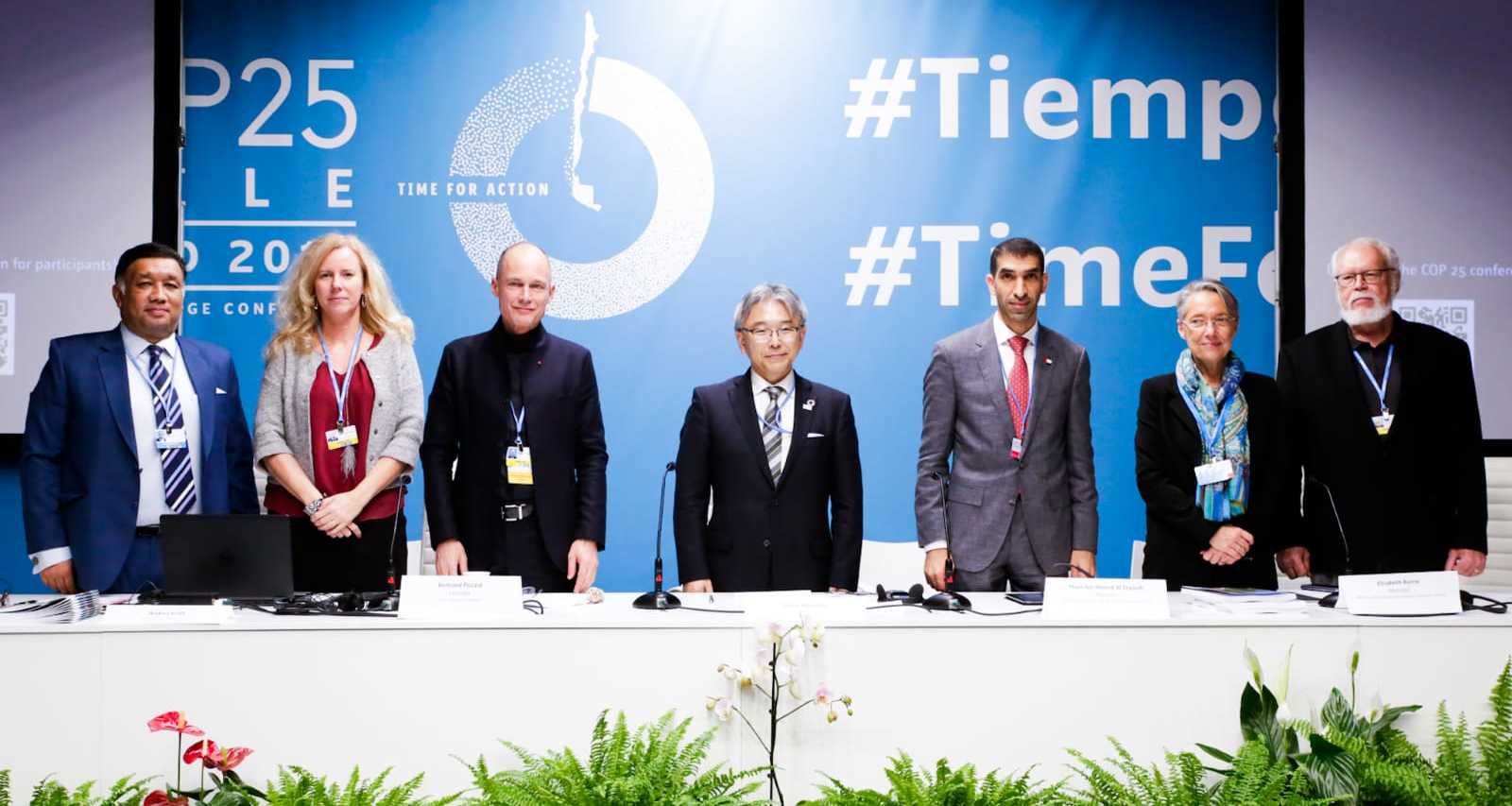 COP25 – "Doubling the Climate Benefits of the Kigali amendment by improving energy efficiency in the cooling sector"
On Tuesday 10 December 2019 from 13.15 to 14.45, Andrea Voigt, EPEE's Director General, will speak at the below event organised by the CCAC, France and the IGSD. Read more about the event below!
Doubling the Climate Benefits of the Kigali amendment by improving energy efficiency in the cooling sector
Madrid, COP25, Room 2
Tuesday 10 December 2019, 13.15-14.45.
ORGANIZERS
Cooling is central to health and the environment. Efficient, clean cooling for all underpins many Sustainable Development Goals and represents an opportunity to avoid substantial climate and air pollutant emissions.
The phase-down of HFC refrigerants under the Kigali amendment has the potential to avoid up to 0.1˚C of warming by 2050 and up to 0.4℃ by 2100. The economic, environmental, and health benefits of catalyzing simultaneous energy efficiency improvements, in concert with the HFC phase-down, supports reduced energy consumption and avoided emissions of CO2 and black carbon, which can potentially double the climate benefit of the phase down alone.
Enhancement of energy efficiency in the cooling sector is a strategic, near-term opportunity to realize significant climate and clean air benefits.
In this event, our distinguished panel will showcase the concrete actions of countries and other actors to catalyze ambitious measures to improve energy efficiency in the cooling sector while transitioning out of HCFC and HFC refrigerants.
PROGRAM
Opening Remarks and Welcome
Elisabeth Borne, Minister, Ministry of Ecological and Solidary Transition, France
China (TBC)
Keynote
Durwood Zaelke, President, Institute for Governance & Sustainable Development
Panel
Shinjirō Koizumi, Minister of Environment, Japan
Dr Mohammad Mahmoud, Minister, Ministry of Environment, Nigeria (TBC)
Minister Thani bin Ahmed Al Zeyoudi, Minister of Climate Change and Environment for the United Arab, United Arab Emirates (TBC)
Dr. Harsh Vardhan, Union Minister of Environment, Forest and Climate Change, India (TBC)
Bertrand Piccard, Founder and Chairman, Solar Impulse Foundation
Sabin Basnyat, Energy Efficiency Senior Specialist, Green Climate Fund
Andrea Voigt, Director General, European Partnership for Energy and the Environment (EPEE)
Closing Remarks
Inger Andersen, Executive Director, UN Environment Programme
Event Details
Date: 10/12/2019
Time:

13 h 15 min - 14 h 45 min

Event Category: Past events
Organizer
Name: Climate and Clean Air Coalition / UNFCCC