WEBINAR – The Natural Resource of the Future – how our data needs are shaping energy and cooling innovation - Count on Cooling
WEBINAR – The Natural Resource of the Future – how our data needs are shaping energy and cooling innovation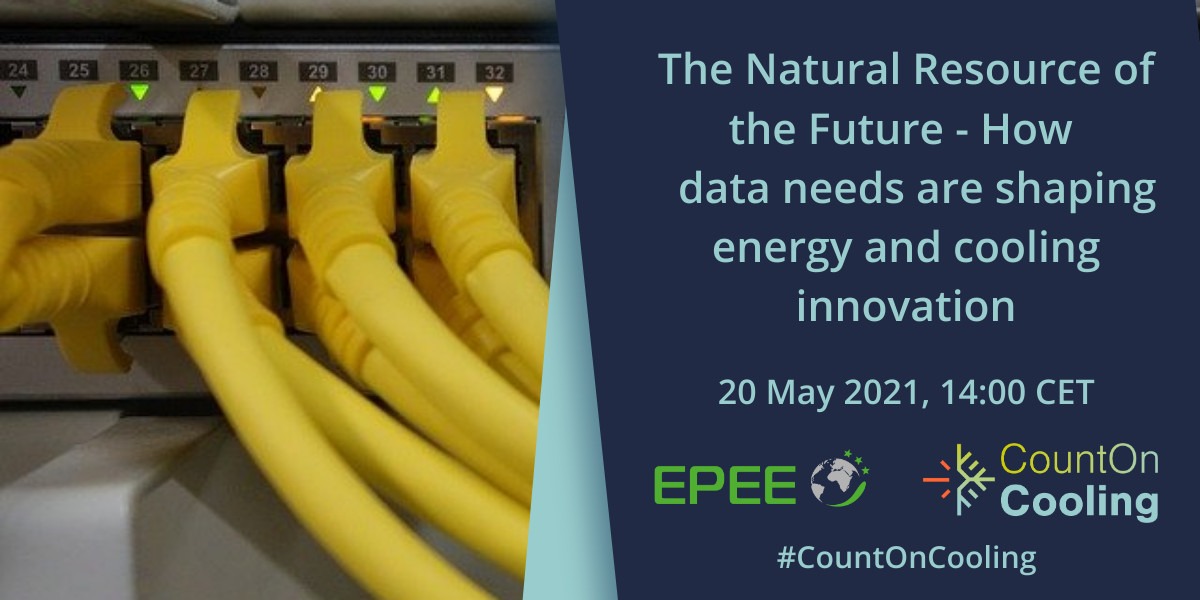 WEBINAR – The Natural Resource of the Future – how our data needs are shaping energy and cooling innovation
As part of the Count on Cooling webinar series, the European Partnership for Energy and the Environment (EPEE) would like to invite you to the event, 'The Natural Resource of the Future – how our data needs are shaping energy and cooling innovation' on 20 May 2021, 14:00-15:45 CET (online). This webinar will highlight the role of sustainable cooling in data centres. We will explore how sustainable cooling is enabling our data-rich future, how data centre operators are achieving climate neutrality and how the EU is enabling sustainable data centres.

Confirmed Speakers:
Andrea Voigt, Director-General, European Partnership for Energy and the Environment
Paolo Bertoldi, Senior Expert on Energy Efficiency, Joint Research Centre, European Commission
Max Schulze, Executive Chairman of the Sustainable Digital Infrastructure Alliance
Jonathan Evans, Director, Total Data Centre Solutions
CLICK HERE to register to the webinar!
Event Details
Date: 20/05/2021
Time:

14 h 00 min - 15 h 45 min

Event Category: Upcoming Events
Organizer
Name: EPEE

Phone:

+32 (0) 2 713 07 36

Email:

secretariat@epeeglobal.org